Effortlessly design sheet metal for bending
Bring the Autodesk Inventor sheet metal functionality to the next level. Simplified design, automated calculations, flawless unfolding of complex parts, easy data transfer to CAM, and much more.
Professional-grade CAD software for sheet metal workers and service providers.
From automatic design checks to cost calculations,  from the import of non-native data to the export to CAM and CNC, SheetMetal Inventor has got you covered.
Optimal handling of non-native data
Easily fix errors without having to modify the model.
Improved sheet metal design
Specialized commands and exact calculations.
Automatic manufacturability checks
Eliminate the need for costly practice parts.
Manufacturing-ready flat pattern
Containing all the necessary manufacturing information.
Numerous CAM Interfaces
For TRUMPF, WiCAM, Bystronic, LVD, and more.
Easy transfer to CNC programs
e.g., TruTops, PNBend, Stream Bend, CADMAN B.
Built-in time and cost calculations
Rule-based estimates at the press of a button.
All common export formats
Includes DXF, GEO, STEP, and WiCAM-XML.
A streamlined process chain from the idea to the finished product
Learning tool recognition
Manufacturing information
Simplified sheet metal design
Reduce errors and save as much as 80% of the design time.
SheetMetal Inventor provides automatic corner reliefs, numerous formulas for calculating shortening in the bending zones, optimal handling of multi-body parts, editable material and tool management, and more.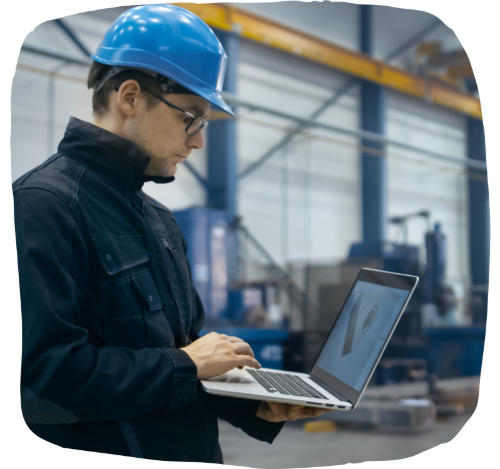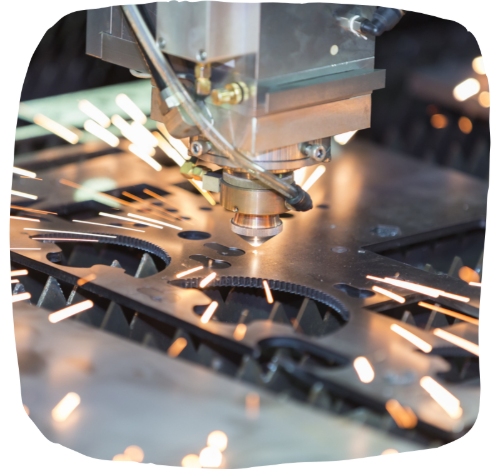 Manufacturing-ready flat pattern
100% ready for fabrication. No reworking, no practice parts.
The superior SPI unfolding algorithm takes into account not only the material and sheet thickness but also your laser, punching and bending machines. Accurately unfold even freeform surfaces, transitions, and curved surfaces.
Easy data transfer to CAM and CNC
Seamlessly connect your design and fabrication.
Manufacturing interfaces and corresponding output formats for a wide range of CAM applications and CNC machines.
Precise, error-free, fast, and cost-effective.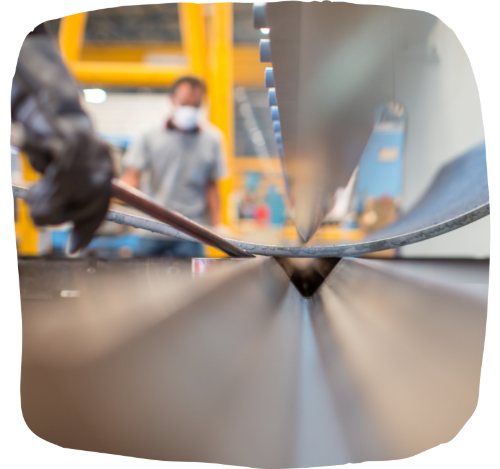 The software has become indispensable for us.
Without SPI SheetMetal, we would not be able to handle certain components and therefore could not produce them at all.
Alen Ljuhar, Ronge Profil
In a sense, SPI delivers us 5D data.
It includes the complete process information. First, the 2D pattern for laser cutting and punching, including tool information. And, at the same time, also a flawless 3D STEP file that is adapted to the respective machine for offline bend programming.
Tobias Höhnlein, Bader Holding
In hindsight, I would choose the SPI solution again, just earlier.
I have absolute confidence in the North German professionals, who have accompanied our project as a process consultant for many years.
Bernd Flatzek, Keller Lufttechnik SPI SheetMetal Inventor is used everywhere where precise unfolding is required.
Our customers include sheet metal fabricators, facade builders, manufacturers of enclosures and housings, ventilation equipment providers, vehicle manufacturers, mechanical and industrial engineers, as well as specialists of many other industries.
Do I need Autodesk Inventor to use the software?
Yes. SheetMetal Inventor requires the corresponding version of registered Autodesk Inventor software, e.g., Inventor 2019 for SheetMetal Inventor 2019.
Can I receive a training to help me to get started?
But of course! When you purchase our software, we offer you an online or in-person training that is custom-tailored to your needs. We will show you how to make the most out of SheetMetalWorks in your sheet metal process chain.
Is software support available?
Our support customers enjoy email and phone support in English and German, as well as remote maintenance via TeamViewer.
Can I import my own shortening values?
Yes, you can. We offer data import from TruTops Classic and TruTops Boost as well as Excel-based import from other software.
Order a free trial of SPI SheetMetal Inventor!
We offer you the opportunity to test SPI SheetMetal Inventor for two weeks. Before you receive your access data for downloading the trial, we kindly ask you to register.
Please note: the trial version requires registered Autodesk Inventor software, for example, SheetMetal Inventor 2019 requires Autodesk Inventor 2019.

© 1980-2022, SPI Systemberatung Programmierung Industrieelektronik GmbH
All rights reserved.